smart city the smart bus shelter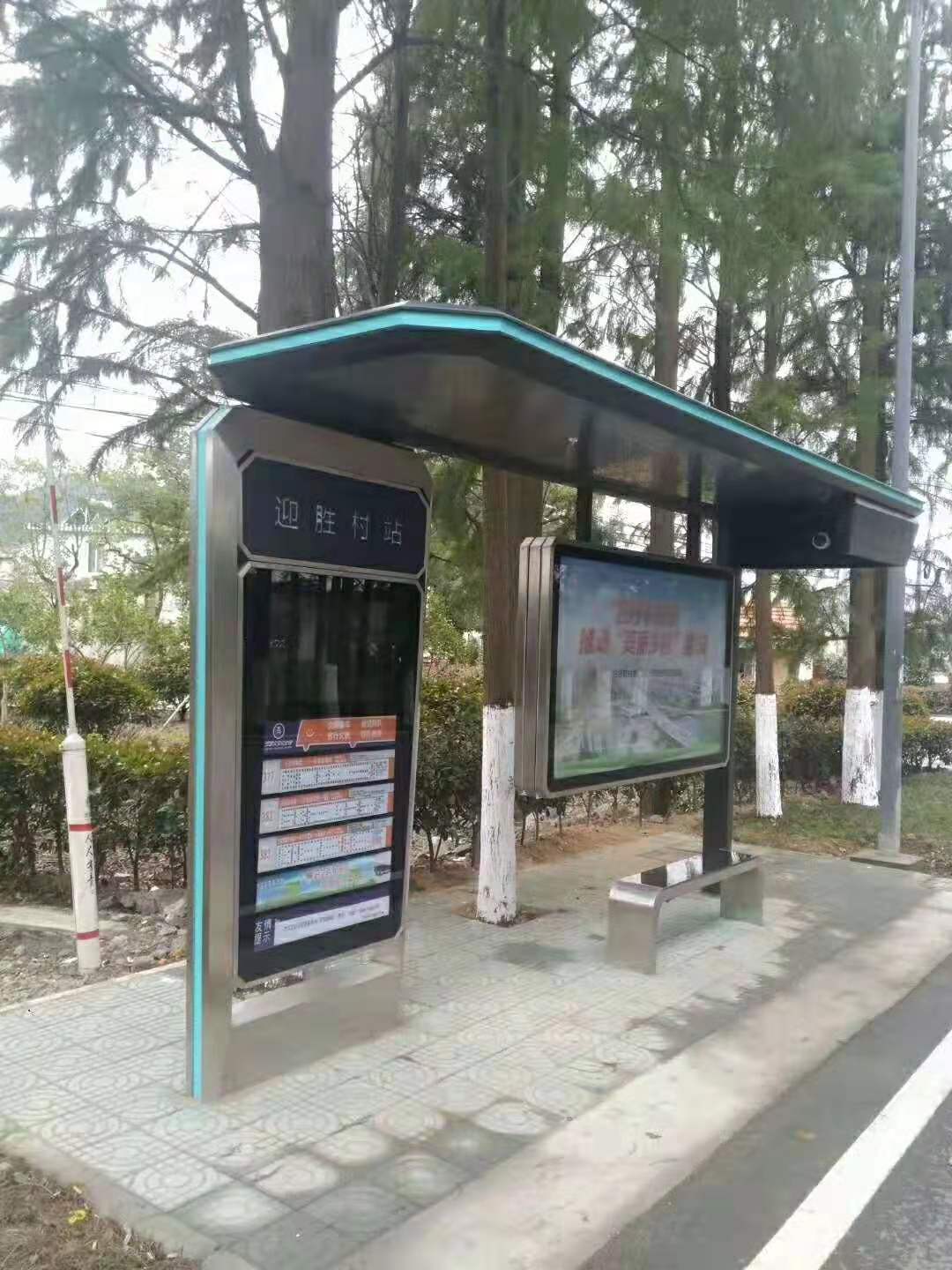 With the development of society, intelligent bus shelters have become an indispensable part of daily life. As the most basic function of intelligent bus shelters, voice guidance is also the most popular function.
Time is one of the most important concepts in modern society. For students and office workers, time is crucial. In the past, people have been waiting blindly at the bus shelter since the early morning. They are afraid to miss the bus. In addition, the bus arrival time is not fixed, which sometimes means that they will be late for school or work.
Now, the intelligent bus shelter can provide real-time feedback on the location of the bus and use voice broadcast to better remind people to get on the bus without waiting blindly or worrying about missing the bus.
In addition to the above voice broadcast, the smart kiosk is also equipped with LCD high-definition display screen, which displays the information of bus routes, connections between stations, vehicle traffic congestion and road congestion on the "screen". Of course, this large screen also supports touch query and is connected with the bus APP on your mobile phone. You can plan your trip in advance and control your travel time.
As a part of smart kiosks, there is also an electronic stop sign with functions such as bus stop prediction and voice broadcasting. The whole screen is divided into basic information, vehicle information, dialogue information and forecast station information. The area is clearly divided, the basic information is easy to understand, and the operation is simple.
In modern society, intelligent bus shelters are no longer cold facilities, but people's intimate helpers and time guardians. While promoting urban construction, they also improve people's quality of life.